When you see Gino performing live you might be wondering what are all those instruments surrounding him! Here is a list:
Drums and Percussion: 
Gino proudly plays and endorses Latin Percussion (LP) Congas, Timbales, Bongos, Shakers, Blocks and Cowbells. Yamaha Recording Custom Drum kit.
Cymbals: 
Gino uses a variety of cymbals including Sabian, Zyldian and UFIP.
Drum Mics: 
AKG Live/Tour Microphone set up which includes 2x C1000, 4x C418 and 1x D112.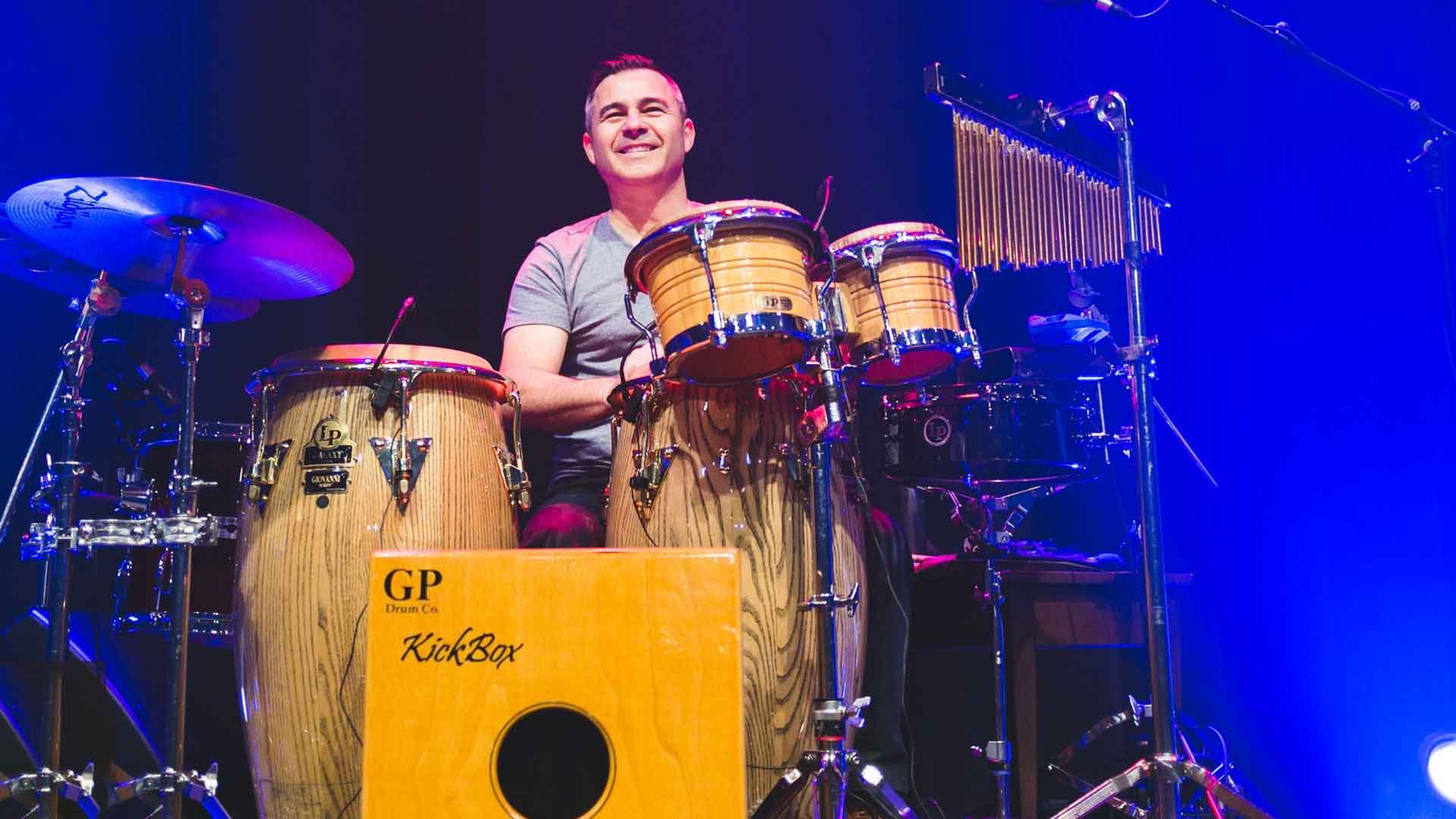 If you have any further questions about Gino's set up, just ask!